May we help you sell your fine automobile dealership?
Dear Selling Dealer,
We carefully select the dealerships with which we choose to become involved and sincerely believe we are in a position to fulfill your desires CONFIDENTIALLY.
It requires hard, smart work to select the right candidate for your dealership—total sale, buy-in, buy-out, partnership or transfer. Our Seller's Consultant Employment Agreement is designed to help us help each other, with pertinent information concerning your dealership, so that we can aggressively pursue your best interests.
Please call us to discuss the possibility of selling all or part of your years of blood, sweat and tears.
If you are interested in registering with us, please call us today to obtain our Seller's Consultant Employment Agreement.
Upon receipt of the agreement, we will be in a position to begin the selection process immediately.
Thank you for this opportunity to be of service. Continued success to you!
Sincerely yours,
<![if !vml]>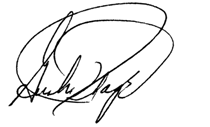 <![endif]>
Gordon T. Page